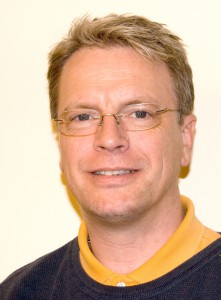 Learning how to use computer software can be easy, or it can be difficult. It all depends on the instructor, and their skills at explaining complex issues. Christopher Duncan has been teaching software to adult learners since 2010 (professionally), and helping co-workers and clients get the most out of their computer since 1993.
"It's always about the human being behind the keyboard and mouse," he explains. "So many computer training courses start from the point of view of 'Hey, look what I can do!' and they skip right over 'Why would I ever want to do that?'"
If you've ever asked a teacher "When will I need to know that?", then you are in the right place!
The manuals and courses published here will start with the basics and build your skill set over time. You can download the manuals to read on your own devices (or print out), and the courses build you up and never attempt to tear  you down.
"My guarantee is simple," he says. "I will meet you where you are today, and walk through the learning process with you — at your pace. And when you are through, you will honestly be able to say that you have mastered the skills involved."