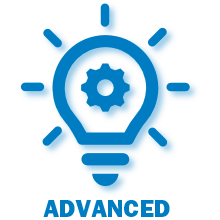 Tackling the "hard" topics of accessibility, this final class will put any employee over the goal line when it comes to creating accessible documents. No stone is left un-turned in problem solving involved documents.
Form Prep Tools
Fillable Forms and Screen Readers
Creating Fillable PDFs
Working with Links
Converting Organization Charts to Lists
Going the Extra Yard
Class Length: 3 hours. Can include up to 15 attendees in one session.