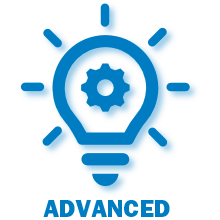 The bane of many an administrator or author, you'll find that Headers and Footers are quite simple when you learn their secrets. Change page numbering easily with the secretive section breaks and build professional looking documents with the odd and even page numbering and different first page features. This class is a game-changer for anyone who has ever wrestled with Headers and Footers.
Best Practices for Headers and Footers
Adding Page Numbers
Link to Previous
Section Breaks and Page Numbers
Removing Headers and Footers the Right Way
Use Header and Footer Templates
Creating Custom Headers and Footers
Different First Page
Different Odd & Even Pages
When Headers and Footers Break
Class Length: 1 hour. Can include up to 50 attendees in one session.