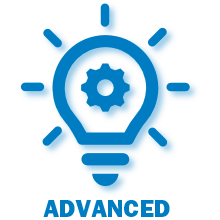 Often the last thing people think of, a professional table of contents and other references are the lifeline that busy readers depend on to navigate your document. If you've ever stayed up late going back over a document to build a table of contents or an index, you'll be glad to know there's a method to let the program do all of the work for you. Microsoft Word can take hours of work and solve the problem with one button click—if you've set things up correctly from the beginning.
Using Hyperlinks
Adding Footnotes and Endnotes
Use the Navigation Pane to Reorder Headings
Inserting a Table of Contents
Creating a Custom Table of Content
Adding Captions
Creating a Table of Figures
Marking Items for the Index
Creating an Index
Updating all Fields at Once
Class Length: 1 hour. Can include up to 50 attendees in one session.