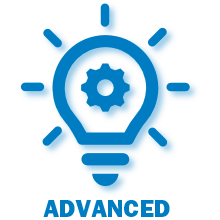 Tables can be some of the most complex problems to solve in an accessible document. When done correctly they make it very easy for all readers to understand complex information. But when created with only a sighted audience in mind they can be a major barrier to comprehension. Learn what not to do and how to fix problems with Tables in your accessible documents.
How Tables are Read by Technology – What you see is not what you get
Creating Accessible Tables in Office before making a PDF
Is it really a Table? Data Tables vs. Layout Tables
Four Tags for a Table in PDF
Checking a Table for Regularity
Converting Irregular Tables to Regular Tables
Editing Table Summary
Using Table Editor on Regular Tables
Creating Tables from Scratch in PDF
Converting Incorrectly Tagged Tables to Regular Content
Class Length: 1 hour. Can include up to 50 attendees in one session.