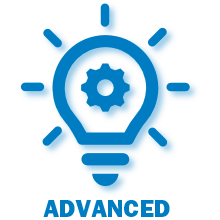 If you've ever used the phrase "print out the form, fill it in, scan it and send it back to me", then this class is for you. The technology for electronic forms has been around for a while, but not everyone has been able to use them due to accessibility barriers. Adobe Acrobat makes it easy to create a form that is accessible to all users and that supplies you with responses that are easy to tabulate and report electronically.
Three musts of Form Fields (Name, Tooltip and Tag)
Using Word Tab Leaders to Create Fill-in-the-Blanks
Prepare Form Tools
Automatic Form Creation
Adding Form Fields Manually
Radio Buttons vs. Checkboxes
Testing and Clearing Forms
Tagging Form Fields
Tab Order in Form Fields
Reading Order and the Tags Panel
Class Length: 1 hour. Can include up to 50 attendees in one session.